BG's Power Steering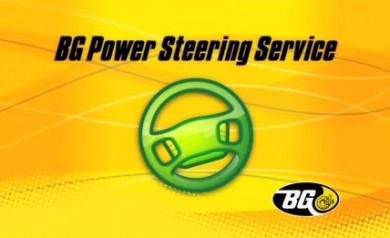 As an authorized BG service provider, Five Stars Auto Care is pleased to bring you the best in preventative maintenance products provided by BG.
Power Steering Service
Problem:
The power steering pump produces high pressure between 800–2000 pounds, with high heat. This leads to fluid breakdown and failure.
Symptoms include groaning and whining noises, erratic steering and pump leaks.
Solution:
A powerful cleaner suspends and dissolves varnish and gums in the power steering system and then all of the old fluid is replaced with new high-tech power steering fluid for both conventional sector and rack and pinion. The benefit will be a quieter-operating, longer lasting power-steering system.
Benefits
Eliminated steering squeal
Corrected "jerky" steering wheel
Fluid leak prevention
Reduced wear
There is no need to worry, our service team always checks your fluids during your maintenance visit. Always ask your service advisor today about our BG protection plan. Please come in and see our service team at Five Stars Auto Care. Give us a call at (586) 790-3500 or visit us in Clinton Township.